Have seen this stuff on DCSWorld forum about ability to improve readability for instruments in cockpits.
This software is included with the Oculus SDK as "OculusDebugTool"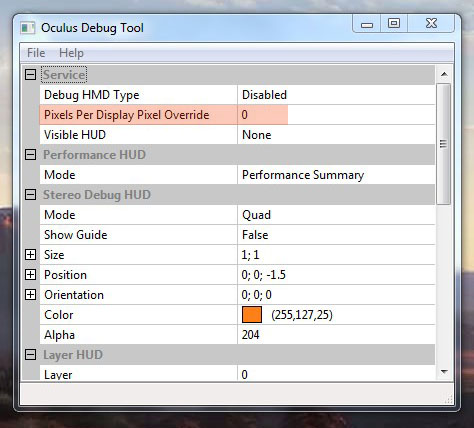 surlined case shows up a setup from 0.After reading forum this value can be set upto 2 or more.
Have give it a try with set to 1.4 on DCSworld and the result is fantastic.
Using it is very easy.
have only to launch the soft and apply a value between 0 and 2 for"Pixels per Display Pixel override"Let software running and launch any of OculusVR game.
Will see a stunning improvement of display.
Be aware that you will see judder with a value too close of 2 and more
On an other part DCS Devs talking about an implementation in game.
I wonder if it could be done for flyinside?
see you next:)